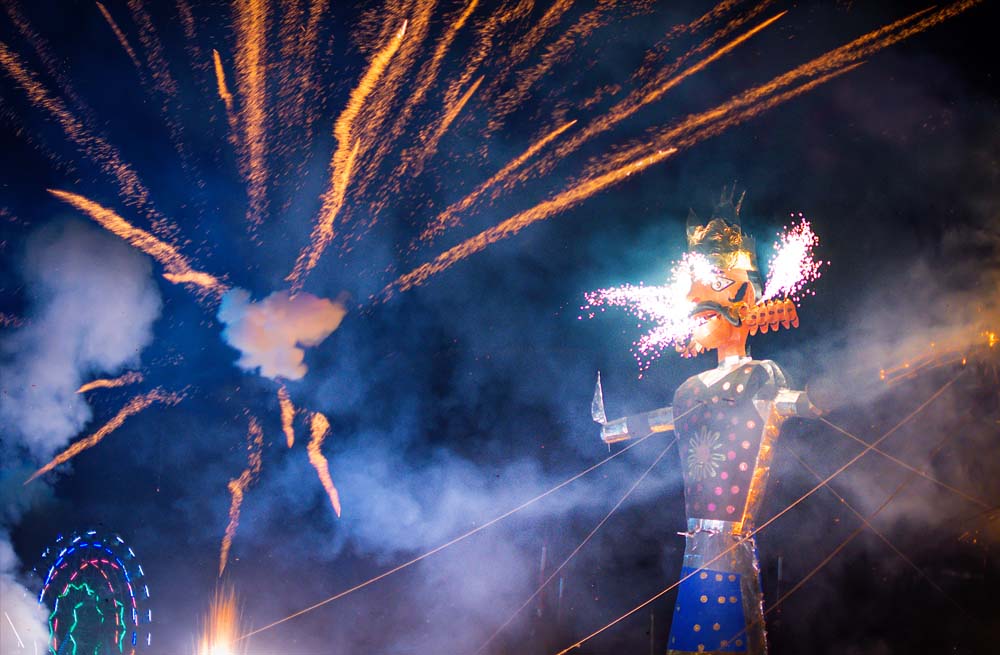 Dhanteras, also known as Dhanatrayodashi, marks the beginning of the five-day-long Diwali festival. It is celebrated with immense enthusiasm and devotion in India, especially among the Hindu community. On this auspicious day, people worship Lord Dhanvantari, the god of Ayurveda and healing, and Goddess Lakshmi, the goddess of wealth and prosperity. It is believed that buying new items, especially gold and silver, on Dhanteras brings good luck and prosperity to the household.
While gold and silver are traditional gifts for Dhanteras, it's always nice to think outside the box and surprise your loved ones with unique and meaningful presents. In this blog, we'll explore some creative and thoughtful gift ideas for Dhanteras in 2023, ensuring that this festive season is truly memorable.
Top 10 Gift Ideas for Dhanteras
Jewelry is a classic choice for Dhanteras, but you can make it more special by opting for customized pieces. Personalize necklaces, bracelets, or rings with the recipient's name, initials, or a meaningful date. It adds a personal touch to this timeless gift.
Incorporate the spirit of Dhanteras by gifting wellness hampers filled with Ayurvedic products and natural remedies. Include items like essential oils, herbal teas, and organic skincare products. These thoughtful gifts promote health and well-being, aligning with the theme of the festival.
Enhance the beauty of your loved one's home by gifting elegant home decor items. Consider decorative lamps, wall hangings, or intricately designed candle holders. These items not only adorn their living spaces but also bring in positive energy.
For those who appreciate spiritual literature, a well-chosen book can be a meaningful gift. Look for books that offer spiritual insights, self-improvement tips, or the teachings of revered spiritual leaders. It's a gift that nurtures the soul.
If your loved one enjoys culinary adventures, consider gifting them cooking classes with a renowned chef. Learning to prepare new dishes can be a rewarding and enjoyable experience, making it an excellent gift choice.
6. Personalized Pooja Thali:
Help your loved ones elevate their prayer rituals by gifting them a personalized pooja thali. Add their name or initials to a beautifully crafted thali that can hold all essential items for worship. It's a thoughtful and practical gift.
Antique pieces, whether it's a vintage clock, a classic painting, or an old-world piece of furniture, can be cherished gifts for those with a taste for history and art. Such items carry a sense of nostalgia and sophistication.
Give the gift of relaxation and rejuvenation with spa day vouchers. Allow your loved ones to pamper themselves with massages, facials, and wellness treatments. It's a wonderful way to de-stress and unwind.
9. Handcrafted Artifacts:
Support local artisans and showcase their craftsmanship by gifting handcrafted artifacts. These unique pieces often tell a story and add character to any space. They make for memorable and meaningful presents.
10. Planters and Indoor Gardens:
Incorporate the essence of nature into your Dhanteras gifting with planters or indoor garden kits. Indoor plants not only beautify the home but also purify the air and create a tranquil atmosphere.
Dhanteras is not just about buying gold and silver; it's a time to strengthen bonds, share joy, and express love and gratitude to your friends and family. These unique gift ideas for Dhanteras in 2023 provide you with options to go beyond traditional offerings and make the festival truly memorable. Whether it's customized jewelry, wellness hampers, or a charitable donation, your thoughtful gesture will be cherished for years to come. Embrace the spirit of giving and celebrate Dhanteras with love, positivity, and unique gifts that touch the heart. Happy Dhanteras!
Remember, the essence of Dhanteras lies in the thought and love behind your gifts, so choose wisely and make this festival a memorable one for your dear ones.