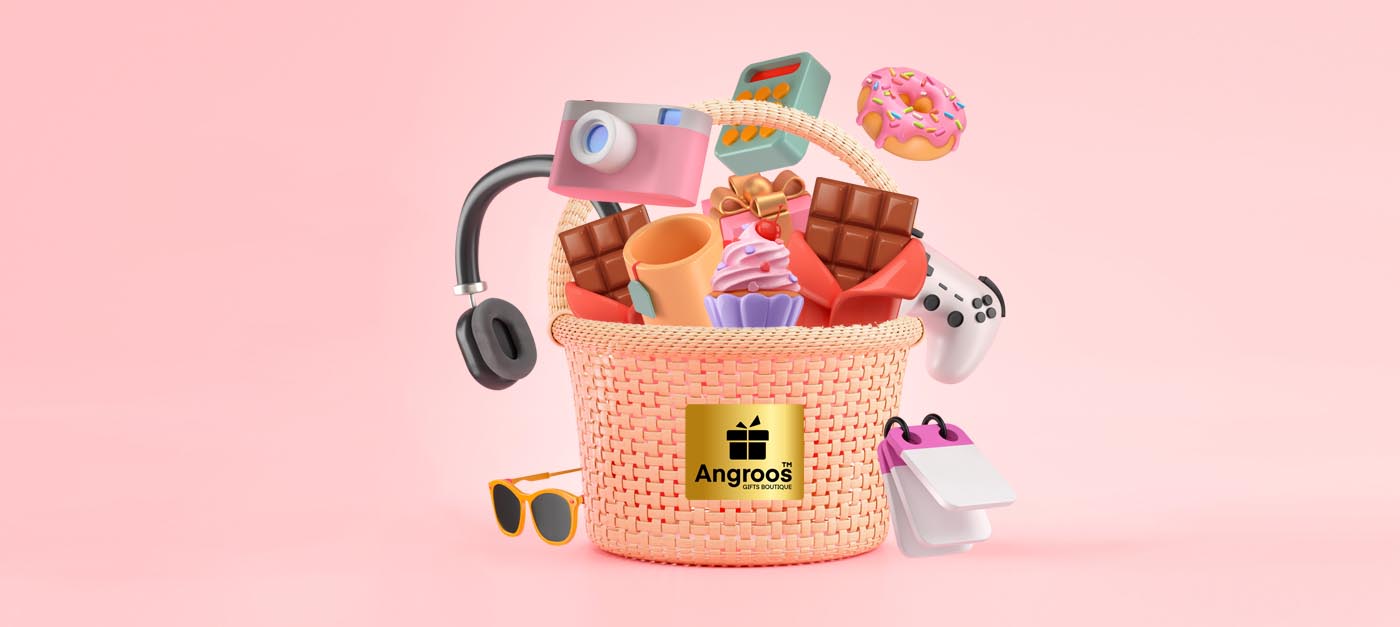 Welcome to Angroos Gifts Boutique!
Angroos is a leading online gift boutique that specializes in creating beautiful and personalized gift hampers for all occasions. Since our inception in 2019, we have been committed to providing our customers with high-quality and unique gifts that are tailored to their specific needs. At Angroos Gifts Boutique, we understand that choosing the right gift can be a challenge. That's why we have created a vast collection of gift hampers and gift items that are perfect for every occasion, including birthdays, anniversaries, weddings, baby showers, and corporate events. We are proud to be experts in gift hampers, especially in the region of Kerala, India. Our team of experienced professionals works tirelessly to create beautiful and thoughtful gift hampers that are reflective of Kerala's rich culture and traditions.
One of our unique features is the "Build Your Own Hamper" option, which allows our website visitors to customize their gifts through our website. With this feature, customers can create their personalized gift hampers by selecting items of their choice and creating a unique and personalized gift. At Angroos Gifts Boutique, we are committed to providing our customers with the best possible service. We offer scheduled delivery and a flat delivery fee of just 1 rupee. We also offer both national and international deliveries, so you can send gifts to your loved ones no matter where they are located. Thank you for choosing Angroos Gifts Boutique for your gifting needs. We are committed to providing you with the best quality products and services, and we look forward to serving you.
The idea for Angroos was born out of a desire to make gift-giving more meaningful and beautiful. Our founder, Sruthi Joby was inspired after receiving a gift combo that wasn't quite perfect from someone special. But instead of being disappointed, she saw an opportunity to take the concept to the next level and create something truly special. With a keen eye for design and a passion for creating memorable experiences, she set out to develop the perfect gift hamper concept. Each item in the hamper would be carefully selected, not just for its quality, but also for its ability to complement the other items in the hamper. The presentation would be just as important, with every hamper decorated to perfection.
Starting with an Instagram page in December 2019, Angroos quickly gained popularity among people who appreciated the attention to detail and creativity that went into each gift hamper. As word spread, the brand expanded to other online marketplaces. In 2021, Angroos launched its own website, and we have been delivering beautiful gift hampers to customers all over India and worldwide ever since.
At Angroos, we believe that every gift should be an experience that creates lasting memories. That's why we take pride in curating the most thoughtful and beautiful gift hampers for every occasion, from birthdays to weddings to corporate events. Our goal is to make gift-giving a joyous and stress-free experience for you. Thank you for choosing Angroos, and we look forward to being a part of your gift-giving journey.