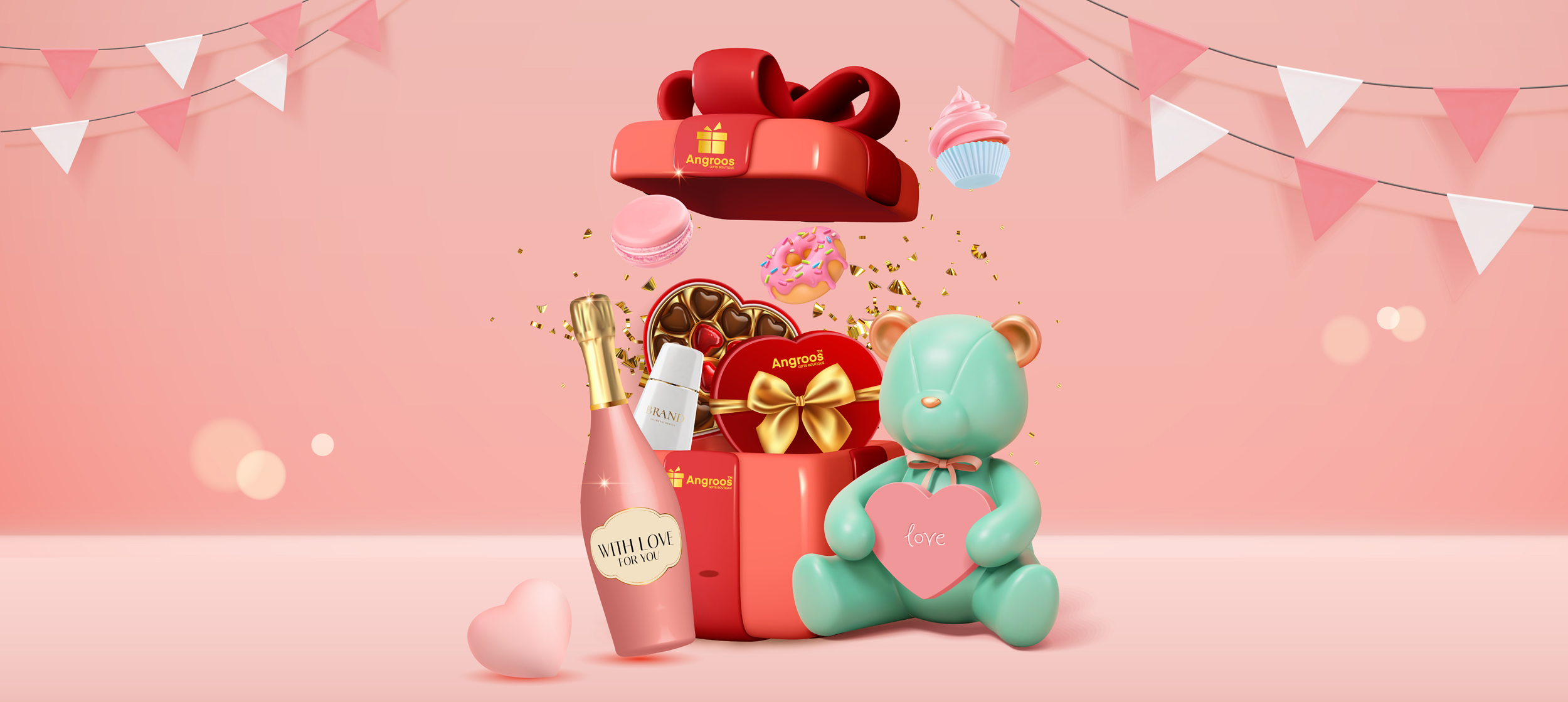 Angroos is an online gifting boutique that has revolutionized the way of gifting. Gifting has never been so easy and quick. There are various elements that make Angroos a unique gifting site and one among them is the section of " Build your own hamper Online "Curious about what this is? Read on!
So basically, as the name suggests, in this section of the site, you can create your own hamper. You can thoughtfully craft a hamper for your loved ones according to your wish. Yes! You can add whatever gifts and presents you want and you can also personalize the hamper to add a hint of intimacy. When you get on our website, you can find the "build your own hamper" section. Click open the section and start customizing your special gift hamper. Firstly, you will be asked to choose from an elegant tray, a lovely basket or a beautiful box
Then you can head over to choose the hamper package. We give you options of the basic package, premium package, and luxury package. The basic package starts from Rs.2500/-, whereas the premium and luxury package starts from Rs.5000/- and Rs.8000/- respectively. And after that, comes the most unique part, choosing your gift items! You can choose from numerous gifts and surprises available on the website. Angroos has some of the finest gift collections out there. From gourmet to self-care, from useful to luxurious, for newborn to grandparents, Angroos have so many gifts for every unique person and celebrations out there. According to your special occasion, you can add items to your hamper.
Now, if you cannot find your desired gift item on our website, then too, no worries! From our website itself, you can get connected with our gifting experts and you can discuss your plan with them. Rest everything we will work out. Just place the order and chill! If you want to enhance the chumminess of your hamper, you can get a personalized gift as well. You can include personalized details like a cute little picture frame, a nice photo card, some heartwarming greetings, and wishes into the hamper.

Finally, when you have successfully assembled your gift hamper, you can just confirm the order by providing some basic details of delivery. We are very pleased to inform you that we offer a scheduled date delivery service.
While placing your order with us, with the venue for the delivery, you can also add the preferred date for the delivery. We will make sure that your gift hampers are always delivered before the chosen date of delivery so no more worrying about late deliveries as well. (Build Your Own Hamper Online) – Happy Shopping.