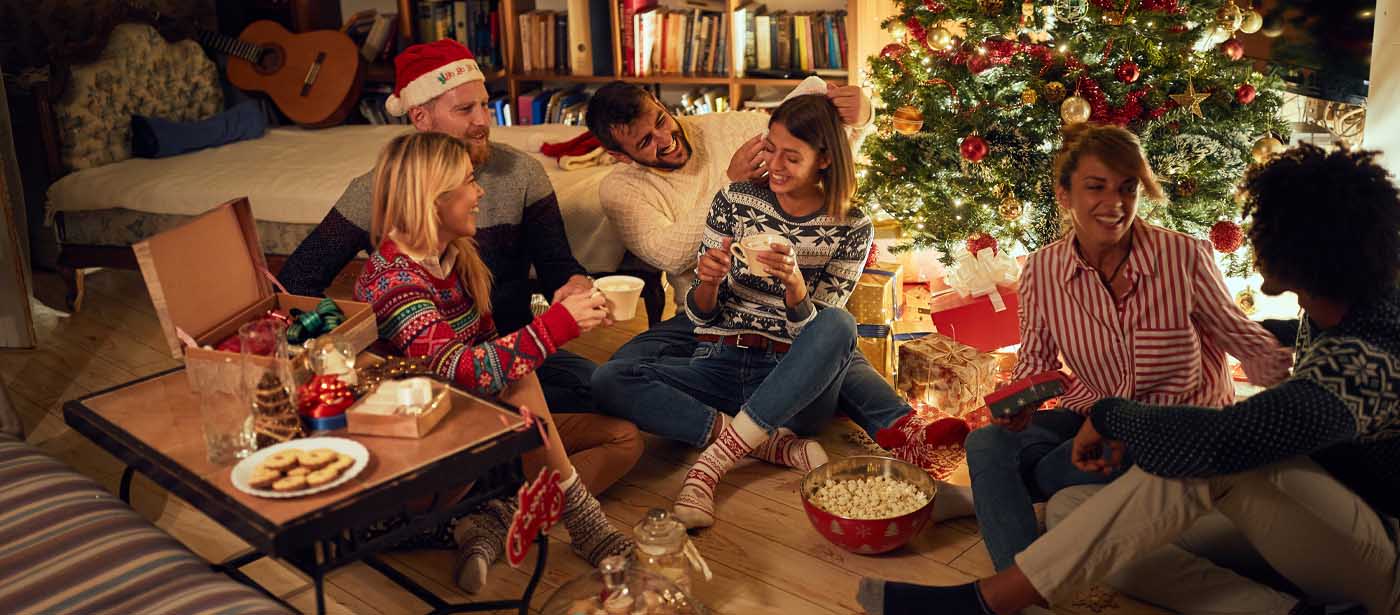 Christmas is a holiday celebrated every year to remember the birth of Jesus of Nazareth, a spiritual leader whose teachings form the basis of Christianity. In many nations, the day after Christmas, which is on December 25, is a holiday. The majority of Christians celebrate it as a religious day, although many non-Christians do as well.
The origins of Christmas are not well understood. The most commonly held view is that the Christmas holiday dates back to Pagan rituals on the winter solstice, which was later adopted as a Christian festival. In Roman times, the Saturnalia celebrations took place around December 17th.
By the Middle Ages, Christianity had inherited some traditions from Paganism, and thus the date of Christmas was eventually fixed at December 25th, while it was also becoming popular to celebrate it on December 6th as part of a wider celebration of Christ's birth.
In recent years there has been an increasing interest in celebrating Christmas eve together with its corresponding traditions and in particular those that have developed within non-Christian cultures. People get together, exchange gifts, bake Christmas cookies and cakes, sing Christmas Carols, and put up festive Christmas decorations.
Christmas crib
Traditionally, the construction of the Christmas crib marks the beginning of the holiday season. On Christmas Eve, everyone gathers to set up beautiful figurines of the infant Jesus, Mary, and Joseph to symbolize the Nativity scene or the Manger scene, which represents the birth of Jesus Christ and the appearance of the shepherds. A nativity set, as opposed to other Christmas decorations, can be a significant reminder of the reason for the season.
Secret Santa & gifts
Santa Claus, also known as Father Christmas or simply Santa, is a legendary character from Western Christian culture. Depending on how good or bad they have been that year, Santa Claus is said to bring children gifts on Christmas Eve in the late evening and early morning in stockings that were hung up on their beds, either toys and candy or nothing at all.
It is believed that the actual Santa Claus was born Saint Nicholas some 2000 years ago. Santa Claus has become a key part of Christmas over the years, although their birthdays are unrelated to those of Jesus or Saint Nicholas.
In the modern world, close friends and family members surprise one another with joyful Christmas greetings and thoughtful gifts. Chocolates, cakes, wine, personal accessories, and home décor items were the first Christmas present ideas. The anonymous gift-exchanging custom known as Secret Santa is another well-known concept.
Here is the list of 10 fun ideas to celebrate this Christmas party
On this Christmas eve, if you are clueless about how to celebrate, here are 10 fun ideas that you can do with your family and friends. With these 10 creative ideas, you can make your Christmas Eve celebration truly magical. From fun activities for the whole family to an unforgettable meal, these ideas are sure to get everyone into the Christmas spirit and fill the night with cheer. So, gather your friends and family, put on your festive clothes, and get ready to make some incredible memories!

1) Decorate your home with Christmas lights, ribbons, wreaths, garlands, and other festive decorations.
2) Put up a Christmas tree in your living room or bedroom. Hang ornaments on it and decorate it with lights.
3) Make gingerbread cookies or other yummy treats for your family members or friends.
4) Sing carols together as you decorate the house with lights and hang up stockings on the fireplace mantel or near the front door.
5) Bake a cake for dessert after dinner on Christmas eve night.
6) Give each member of your family one gift each and exchange letters narrating your favorite moments with each other
7) Have a movie marathon with popular Christmas movies like Home Alone or The Grinch.
8) Support a local business by purchasing Christmas goodies from their store.
9) As giving is an important part of Christmas eve, help organize a fundraiser for a charitable institution.
10) Capture all your favorite Christmas memories in a journal and write about your expectations and hopes for the next Christmas eve.