Why is Valentine's Day special?
Know why you celebrate love on V-day
When Valentines arrive, everyone is perfectly content. We are certain that the idea of spending time with the person who holds the most significance in your life would make you ecstatic. Even though Valentine's Day wouldn't be perfect without gifts, just one simple gift would ruin the day. Do you need some of the best Valentine's Day ideas? Get the most distinctive Valentine's Day gift suggestions for both him and her with Angroos. It began as a Christian feast day honoring Saint Valentine, but now it has grown into a significant festival of ardor and love.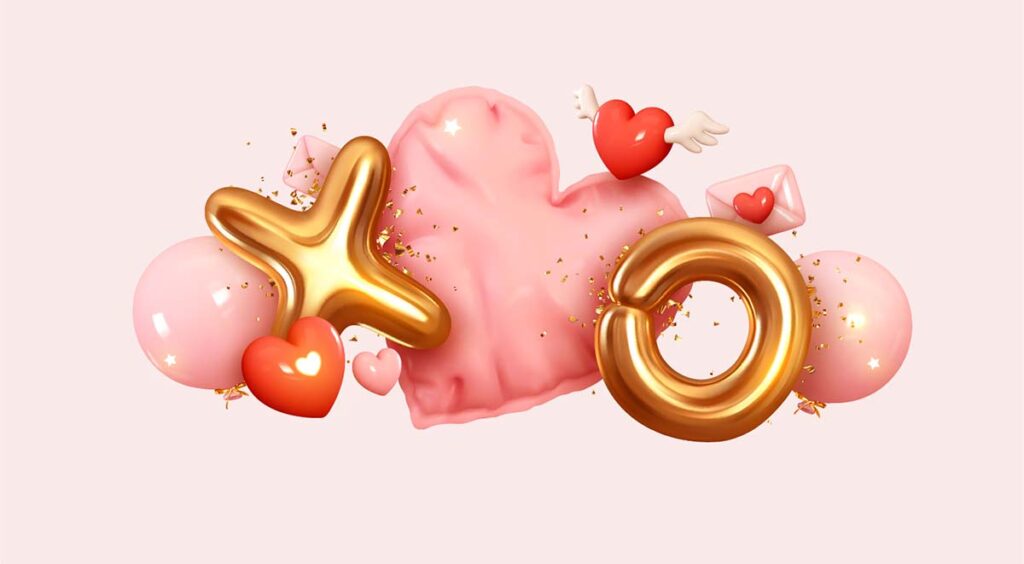 Valentines Day Gifts & Hampers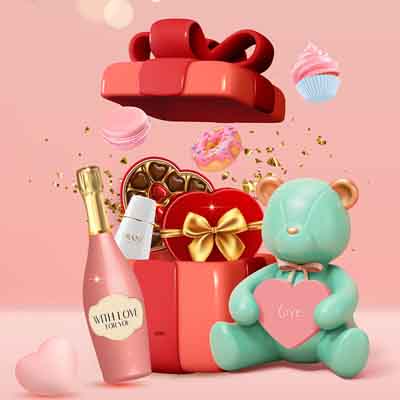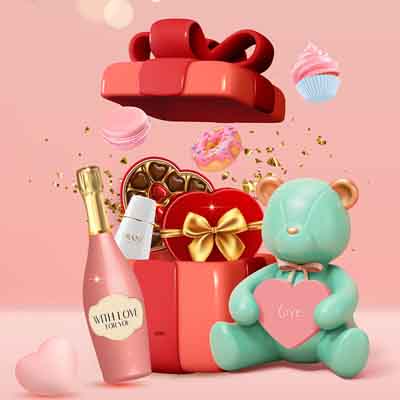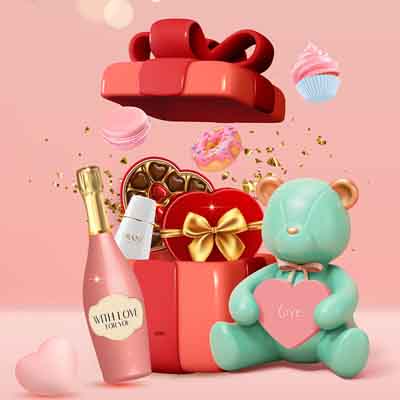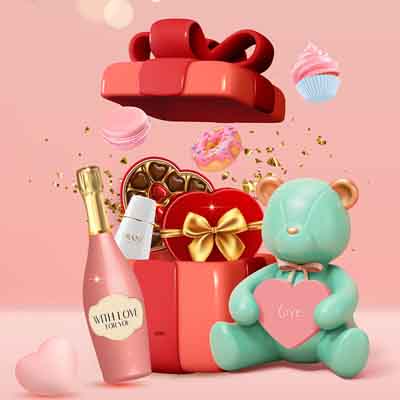 Gifts for Him
Manly Valentine's Day Gifts
Gifts for Her
Cute Valentine's day Hampers
What are your plans on this exciting day? Are you trying to surprise your sweetheart in a new way to please them? Would you like a handcrafted Valentine's gift basket from Angroos? Take a look at some gorgeous selection of Valentine's Day hampers that Angroos has released. It's time to express your gratitude to your favorite people once more. Make their big day beautiful by choosing from the most opulent gift baskets. Gift baskets for Valentine's Day from Angroos include enticing items like chocolates, candies, wine, mugs, frames, perfumes, phones, watches, and many more customizable gifts.
Valentines Day 2023 Hampers
Latest Valentin's Day Gifts & Hampers
Is this the first Valentine's Day you've spent with your darling? So don't give it much thought. Bring them the finest Valentine's Day surprise ever. With Angroos V-Day hampers, leave a lasting impression. What other day would a present have such great relevance? You frequently find yourself unable to express your gratitude to them for being such a wonderful and lovely sweetheart, much alone professing your love. Don't you think gifting might be the most useful thing in these situations? Meaningful, true. This Valentine's Day, share your heart's story with them with a wonderful gift basket.
Best Sellers
Do not miss the current offers until the end of March.
Planning to propose? We are in!
All of your proposal essentials are on hand, thanks to Angroos! Everything you need is available, from the most basic—flowers—to the most opulent—accessories. Unsure of how to plan a grand surprise proposal? This is where we are. Our selection of proposal ideas and gifts is the most passionate. You can order a dreamy gift basket and have it delivered right to your door in just a few clicks. There are many presents and gift baskets available that will fill them with glee. We also specialize in customizing the Hampers, as you may already be aware.