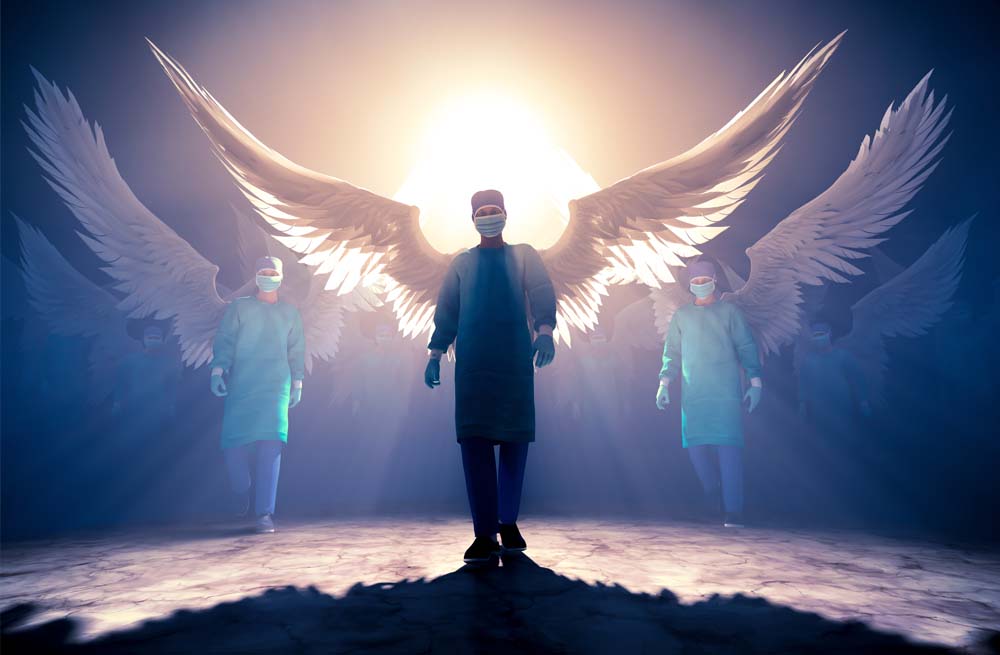 Introduction:
In a world where healing and compassion go hand in hand, doctors play an invaluable role in our lives. Their dedication, expertise, and selflessness deserve recognition, and that's why we celebrate Doctors' Day. At Angroos, your trusted online gift-selling platform, we believe in honoring these heroes in white coats who make a significant difference in our lives. Join us as we delve into the significance of Doctors' Day and explore unique gift ideas that express our heartfelt appreciation.
The Significance of Doctors' Day:
Doctors Day is an annual observance celebrated on various dates worldwide to acknowledge the contributions of physicians and healthcare professionals. It is a day to express gratitude for their tireless efforts in promoting health, preventing illness, and providing medical care. Doctors' Day serves as a reminder of the crucial role doctors play in improving the well-being of individuals and society as a whole.
Angroos: Your Partner in Celebrating Doctors' Day:
At Angroos, we understand the importance of honoring healthcare professionals on this special occasion. Our online gift-selling website offers a wide range of unique and thoughtful gifts that convey appreciation and respect for doctors. Whether you're looking for a gift for a physician, surgeon, pediatrician, or any other medical professional, we have curated a collection of presents that are sure to bring a smile to their face.
Gift Ideas to Celebrate Doctors' Day:
Personalized Stethoscope: A stethoscope is an iconic symbol of a doctor's profession. Consider engraving the doctor's name or a heartfelt message on the stethoscope, making it a cherished and memorable gift.

Inspirational Books: Doctors are lifelong learners, always seeking knowledge and inspiration. Choose books that focus on medical breakthroughs, patient stories, or motivational accounts to fuel their passion for healing.

Spa and Wellness Packages: After long hours of serving others, doctors deserve relaxation and self-care. Treat them to a rejuvenating spa or wellness package, allowing them to unwind and recharge.

Customized Artwork: Commission an artist to create a personalized piece of artwork that reflects the doctor's dedication to their profession. It could be a portrait or a painting inspired by medical themes, capturing their unique journey as a healer.

Gourmet Gift Baskets: Delight their taste buds with a thoughtfully curated gourmet gift basket filled with a selection of premium teas, coffees, chocolates, and other delectable treats. This indulgence will provide them with a well-deserved moment of enjoyment.
Conclusion:
Doctors' Day is an opportunity for us to recognize and appreciate the selfless work of healthcare professionals who touch our lives in profound ways. At Angroos, we strive to make this day truly memorable by offering a diverse range of unique and thoughtful gifts that convey our gratitude. Let's come together to celebrate Doctors' Day and honor the heroes in white coats who dedicate their lives to the well-being of others. Visit our website and explore our collection of gifts, each carefully chosen to express our heartfelt appreciation. Together, let's make Doctors' Day a remarkable occasion for those who deserve our deepest respect and admiration.