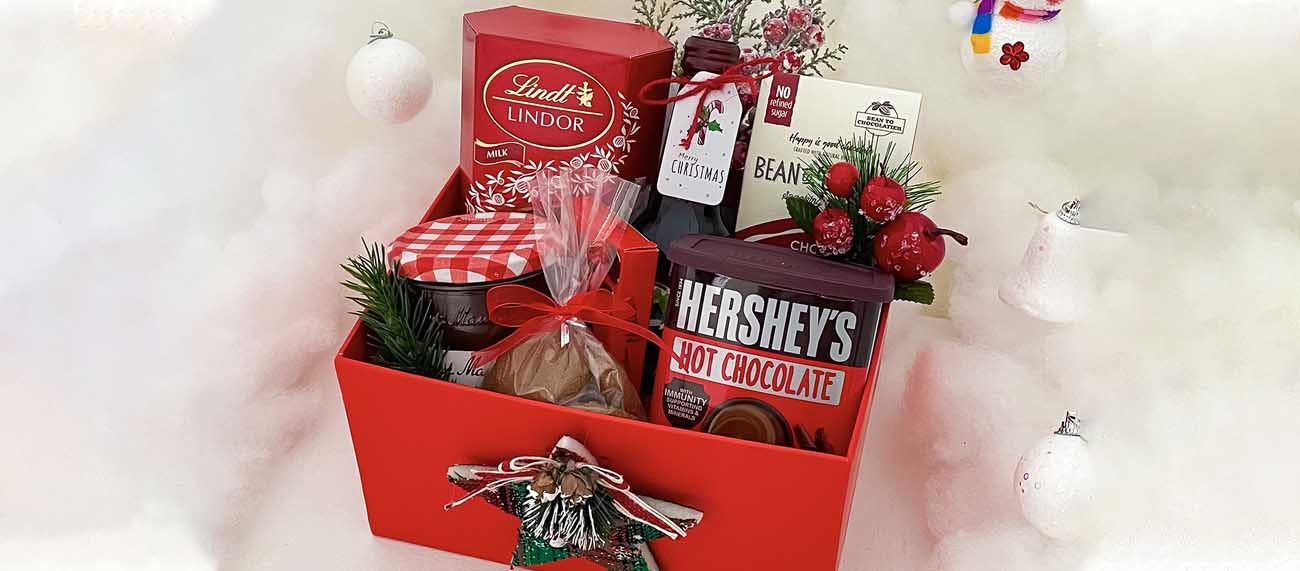 We offer you the most premium collection of budget-friendly christmas corporate gifting hampers and baskets specifically designed for Christmas eve
We provide you with an exciting selection of inspiring christmas corporate gifting for Christmas eve, whether you're looking to honor deserving clients, significant business associates, or your own staff's accomplishments. Starting from basic Christmas corporate gifting hampers and baskets, we've all kinds of Christmas gifts specifically curated for corporate uses. Our exclusive series of Christmas gifts begin from basic, most desired gifts like chocolates and cakes, luscious wine, delicious dry fruits and nuts, personalized items, and more, to extravagant meticulously wrapped hampers and baskets containing a vast majority of these goods and nibbles.
We also provide you with amazing greeting cards customized with your company's Christmas wishes and messages. You can also choose the contents of the hamper based on your recipient's taste to make it more personal. With our worldwide shipping service, you can send the perfect Christmas surprise to your clients from anywhere in the world. Get it wrapped with bespoke ribbons and personalized Christmas wishes to add grandeur. We put extra effort into presentations because first impression matters! Consequently, our gifts are elegantly arranged, beautifully decorated, and carefully packed to ensure detailing as well as thoughtfulness.
On Christmas eve, order the best Christmas corporate gifting hampers for your clients and employees from our website and enjoy swift delivery and excellent service. It has become our dedicated mission to serve you by making your recipient content deepen your professional lives. Apart from Christmas, we have curated something for every festive occasion to acknowledge your corporate demands. Celebrate the festive season by appreciating teamwork and professionalism! 
Happy Christmas shopping!