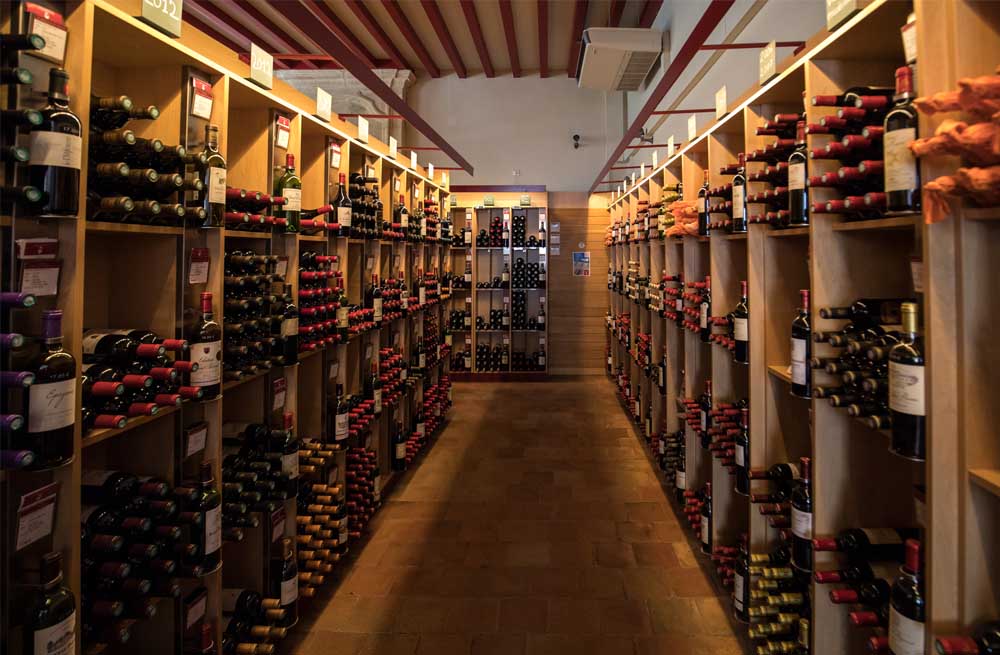 Are you on the lookout for a premium wine shop near you in Kochi, Kerala? Look no further! Angroos is the ultimate destination for wine enthusiasts who appreciate the delicate flavors and aromas of non-alcoholic wines. Located in the heart of Kochi, our dedicated team at Angroos is committed to providing a wide selection of exquisite non-alcoholic wines that cater to all palates.
Finding the Perfect Non-Alcoholic Wine:
At Angroos, we understand the growing demand for non-alcoholic beverages without compromising on taste and quality. Our extensive collection of non-alcoholic wines is carefully curated to offer a delightful experience for both connoisseurs and casual drinkers alike. Whether you are looking for a sparkling white or a robust red, our wine shop near you in Kochi is stocked with an array of flavors that will satisfy even the most discerning wine enthusiasts.
Exceptional Quality and Craftsmanship:
As a brand, Angroos is dedicated to upholding the highest standards of quality and craftsmanship. Our non-alcoholic wines are made using traditional winemaking techniques, ensuring that each bottle delivers a rich and satisfying taste experience. We source the finest ingredients from around the world to create a diverse range of flavors, providing our customers with a truly memorable wine-drinking experience.
When you step into our wine shop near you in Kochi, Kerala, you'll be greeted by our knowledgeable staff, passionate about sharing their expertise and assisting you in finding the perfect non-alcoholic wine. We believe that discovering and enjoying wines should be an immersive and educational experience, which is why we encourage our customers to ask questions, explore different varietals, and expand their wine horizons.
Location and Accessibility:
Angroos is conveniently located in the vibrant city of Kochi, Kerala. Whether you're a local resident or a visitor to this beautiful coastal town, our wine shop is easily accessible from various parts of the city. You can find us at [insert address], where our friendly staff awaits to guide you through our exquisite collection of non-alcoholic wines.
If you're searching for a non-alcoholic wine shop near you in Kochi, Kerala, Angroos is the perfect destination to explore and indulge in the finest selection of non-alcoholic wines. With a commitment to exceptional quality and a passion for delivering a memorable wine experience, Angroos invites you to embark on a journey of flavors that will delight your senses. Visit our wine shop today and discover the world of non-alcoholic wines at Angroos.
Remember, whether you're hosting a social gathering, celebrating a special occasion, or simply looking for a refreshing beverage, Angroos has the perfect non-alcoholic wine for you. Experience the essence of wine without the alcohol at Angroos, your local wine shop in Kochi.