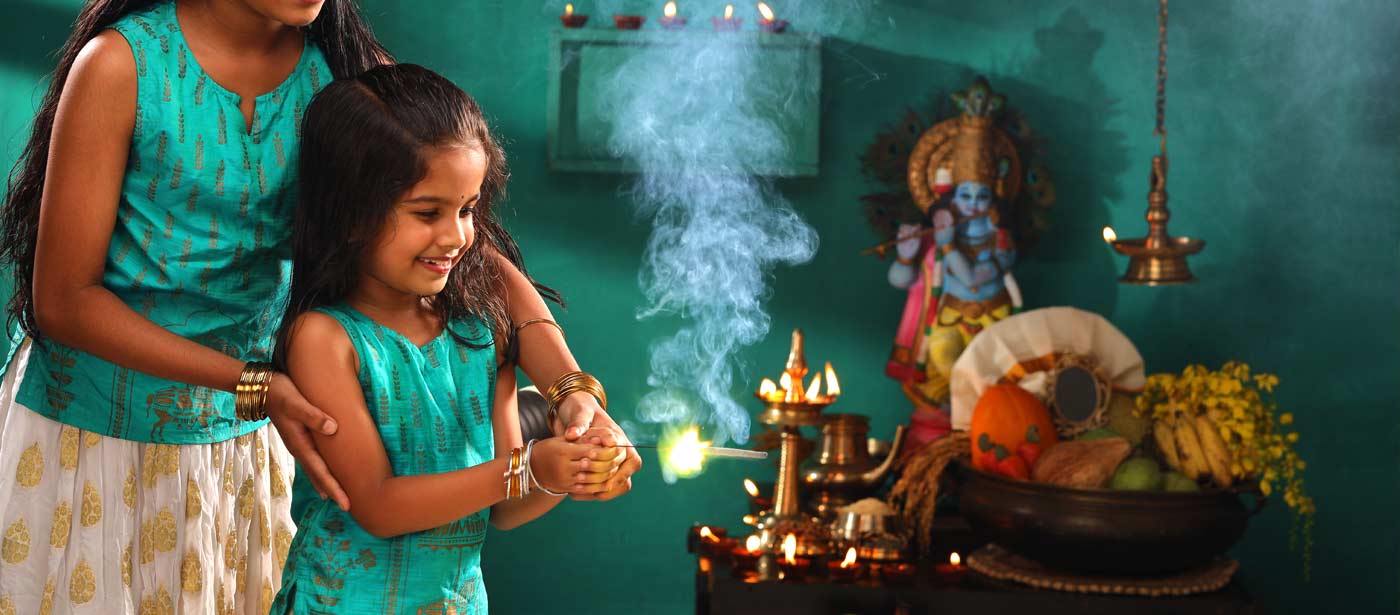 Since it's Vishu, we've put together a detailed explanation of the cultural and historical significance of vishu festival in kerala to enlighten you.
The vishu festival in kerala marks the beginning of the Malayalam New Year which begins with Medam, the first month of the Malayalam Calendar. As per the Gregorian Calendar, Vishu falls either on the 14th or 15th of April. Vishu is also a commemoration of Lord Krishna's slaying of the demon Narakasura in Hindu mythology. Other than Kerala, Vishu is celebrated in the Tulu Nadu region of Karnataka, and the district of Mahi as well.
The etymology of the term "Vishu" goes back to the Sanskrit-Malayalam word "Viṣuvam" meaning "equal" and connotes the spring equinox that occurs 24 days before the day of Vishu, on 21 March/Meenam 7, due to precession of equinoxes.
vishu festival in kerala usually commence with every household getting together and the elders preparing "Vishukani" for the younger ones. At dawn, the family's eldest member lights the oil lamp, and then the other members are all brought in front of the Vishukani setting while wearing blindfolds.
"Vishukani" means "that which is seen first on Vishu", affirming the traditional view that one's life experiences determine their future. Therefore, Vishukani is a vibrant exhibition of various things that are believed to bring glory and prosperity in life. For instance, people set their Vishukani with eatables like jackfruit, golden cucumber, betel leaves, areca nut, coconut, and rice.
Apart from food items, other things with symbolic meanings like Aranmula Kannadi, Kanikkonna (Cassia fistula), Holy texts, idols of Lord Krishna, oil lamps, coins, etc are also included. The golden blossoms of Kanikkonna are famous as it blooms in the Vishu season and illuminates the vicinity with their yellow petals. The Aranmula Kannadi is a symbol of seeing yourself well and worthy.
Vishu Sadhya is the grand feast prepared on the day of Vishu. A special type of porridge known as Vishu Kanji is the main attraction of the Sadhya. The Vishu Kanji is prepared with ingredients like rice, coconut milk, and spices, with the traditional side dish of Thoran. Other important cuisines that are an integral part of the Vishu Sadhya include Veppampoorasam and Mampazhappulissery.
Vishukaineettam, another popular custom observed during vishu festival in kerala , stands for the elders giving pocket money to the younger ones. On the other hand, Vishukodi is the practice of buying new clothes for younger family members. After seeing the Vishukani, having Vishukaineettam and Vishukodi, and enjoying a scrumptious Vishu Sadhya, firecrackers burst in the night to conclude the Vishu celebrations.
Happy Vishu folks!