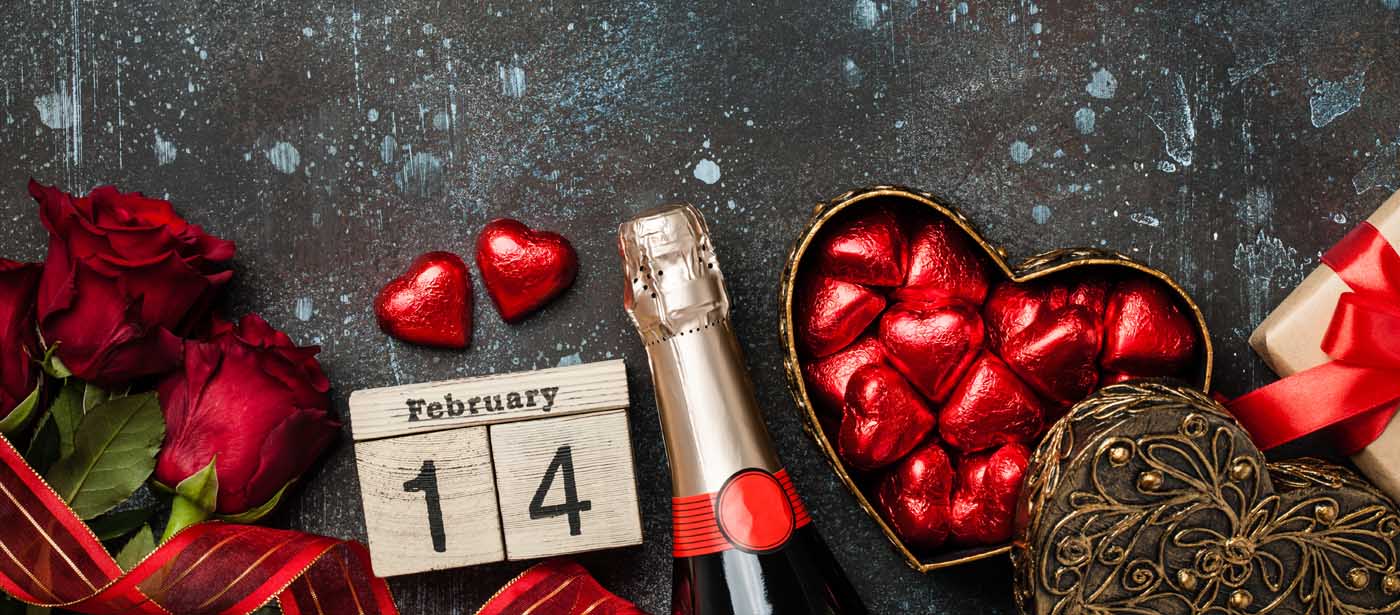 Valentines day
Valentine's Day is a special occasion that all lovers wish to celebrate. Legend has it that Valentine's Day was created to commemorate the sacrifice of Valentine, a Roman priest who rebelled against the king to reunite married couples and was put to death on February 14.
Thus, the day of his passing changed into an annual event to honor real love that endures despite all circumstances. Not just married or romantic couples but also close friends and family members honour their relationships by celebrating Valentine's Day.
The best way to express how much you care and appreciate them is to take the day off work, cook for your loved ones, and spend the day celebrating Valentine's Day together. To express your feelings and appreciation to your lover, a candlelit dinner is perfect.
Another important Valentine's Day custom is to send heartfelt wishes and messages in lovely picture frames, greeting cards, or even all encompassing Valentine's Day special hampers.
5 best valentines day gift ideas
We all know that Valentine's Day is incomplete without presents. Sometimes you may have to work hard to surprise your special someone on Valentine's Day. To make your day easier and more enjoyable, here are some popular valentines day gift suggestions for surprising your beloved one.
1. You Can't Do Without Chocolates
You don't have to worry about a Valentine's Day gift as long as there are chocolates. It's perfect for every romantic occasion as chocolates are aphrodisiacs and are greatly enjoyed by everyone. In addition to chocolates, you can also choose from other treats including wafers, wine, cakes, and biscuits.
2. Greeting With Flowers And Picture Cards
Something simple yet classy, a bouquet of flowers like roses or daisies along with your photos and handwritten letters is a great way to greet your sweetheart with lovely Valentine's Day wishes.
3. A Cute, Cuddly Teddy Bear
Did you know that during Valentine's Week, there is a day called Teddy Day where you can give your loved one a cuddly teddy bear? A cute teddy bear is an outstanding Valentine's Day gift as it's simply elegant and a cute hugging partner!
4. A Dinner Date For The Foodie Partner
Plan a smooth and relaxing Valentine's Day date for your significant other or closest friend by spoiling them with their favourite food and drinks. An evening picnic date with your home-cooked cuisines is also perfect!
5. Customized Presents
Not everyone in the world enjoys receiving gifts like chocolates, drinks, or cliched household things. If your partner or a friend falls into this group, you can create something special for her, like an oversized t-shirt with her favourite anime character or a simple movie date!
The ideas listed above are some of the most popular ones that are appropriate not just for Valentine's Day but for every romantic occasion as well. Your imagination and enthusiasm are equally important in choosing the perfect gift for your beloved one. The key to celebrating a perfect Valentine's Day lies in how much you understand and respect each other.
When you love someone truly, it's not the amount of money spent that counts, but every meaningful moment enjoyed! Wishing you and your beloved ones a fantastic Valentine's Day!