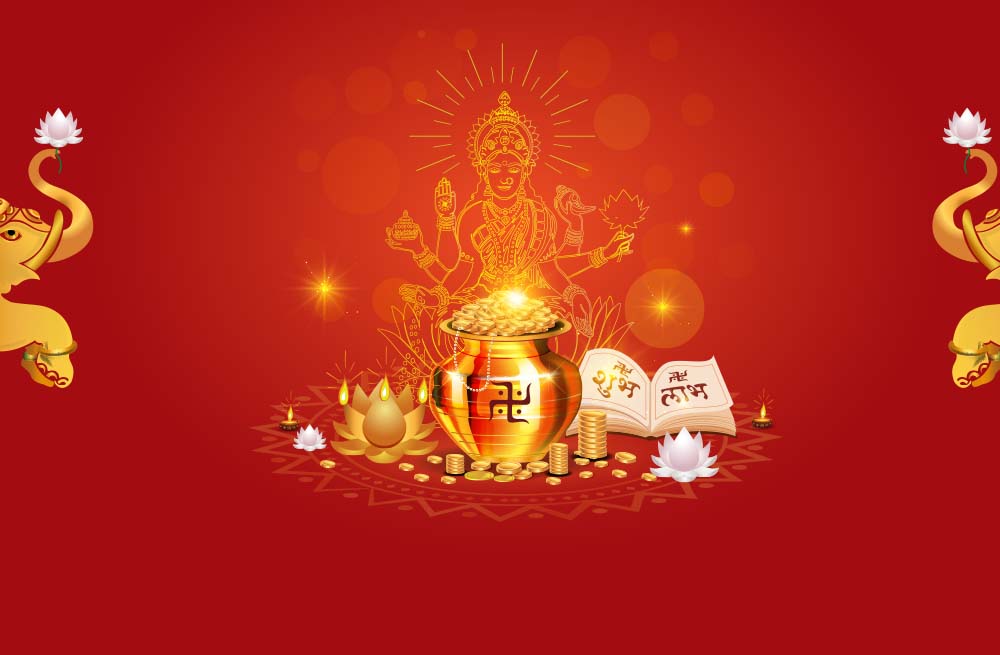 Dussehra, also known as Vijayadashami, is one of India's most celebrated festivals. Dussehra Celebration in India is the victory of good over evil, symbolizing the triumph of Lord Rama over the demon king Ravana. Dussehra is celebrated with great fervor and enthusiasm across the country, but each region has its unique customs and traditions that make the festival truly diverse and culturally rich. In addition to traditional rituals and festivities, the exchange of gifts plays a significant role in enhancing the joy of Dussehra celebrations.
Let's explore the various ways Dussehra is celebrated in different parts of India and discover the delightful gift ideas for Dhanteras.
Types of Dussehra Celebration in India :
Ram Lila Performances in North India:​
In the northern states of India, particularly in Uttar Pradesh and Delhi, the highlight of Dussehra celebrations is the Ram Lila performances. These are dramatic reenactments of Lord Rama's life and his victory over Ravana. People gather to watch these elaborate plays performed in temporary stages.
Gift Giving: People exchange sweets, clothes, and decorative items with family and friends. Giving idols of Lord Rama and Sita is also considered an auspicious Dussehra gift idea.
Durga Puja in West Bengal:
In West Bengal, Dussehra coincides with the grand festival of Durga Puja. Elaborate pandals (temporary temples) are set up to worship Goddess Durga. The festival is marked by vibrant processions, traditional dances, and cultural performances.
Gift Giving: It's common to exchange sweets, clothes, and home decor items during Durga Puja. The exchange of sindoor (vermilion) is also significant among married women.
Mysore Dasara in Karnataka:​
In Mysore, Karnataka, Dasara is celebrated with immense grandeur. The Mysore Palace is illuminated, and a grand procession featuring a decked-up elephant is a major attraction.
Gift Giving: The exchange of silk sarees, traditional jewelry, and sandalwood products is a customary practice. Mysore's famous Mysore Pak sweets are also exchanged as gifts.
Bathukamma Festival in Telangana:
In Telangana, women celebrate Dussehra by participating in the Bathukamma festival. They create colorful flower arrangements in the shape of a cone and perform traditional dances around them.
Gift Giving: Women often exchange traditional jewelry and clothing items. Additionally, they offer Bathukamma flower arrangements as gifts to each other.
Navratri Garba and Dandiya in Gujarat:
Gujarat comes alive during Navratri, a festival that leads up to Dussehra. People engage in energetic Garba and Dandiya Raas dances, celebrating the nine nights of devotion to Goddess Durga.
Gift Giving: Traditional clothing like chaniya cholis and accessories are popular gifts during Navratri. Sweets, dry fruits, and decorative items are also exchanged.
Saraswati Puja in South India:
In some parts of South India, particularly in Tamil Nadu and Kerala, Dussehra is celebrated as Saraswati Puja. It's a day dedicated to the worship of Goddess Saraswati, the goddess of knowledge.
Gift Giving: People exchange books, stationery, and educational materials on Saraswati Puja. This tradition symbolizes the importance of knowledge and learning.

Dussehra, the festival of victory of good over evil, is celebrated in diverse ways across India, reflecting the rich tapestry of Indian culture. While customs and traditions vary, the spirit of joy and togetherness remains constant. The gift ideas for Dhanteras adds a special touch to the celebrations, allowing people to convey their love and blessings to one another. Whether it's in the form of traditional clothing, sweets, or symbolic idols, these gifts strengthen the bonds of family and friendship during this auspicious festival. So, as Dussehra approaches, let's embrace the diversity of our nation's celebrations and spread happiness through thoughtful gifts. For more gift ideas follow us.