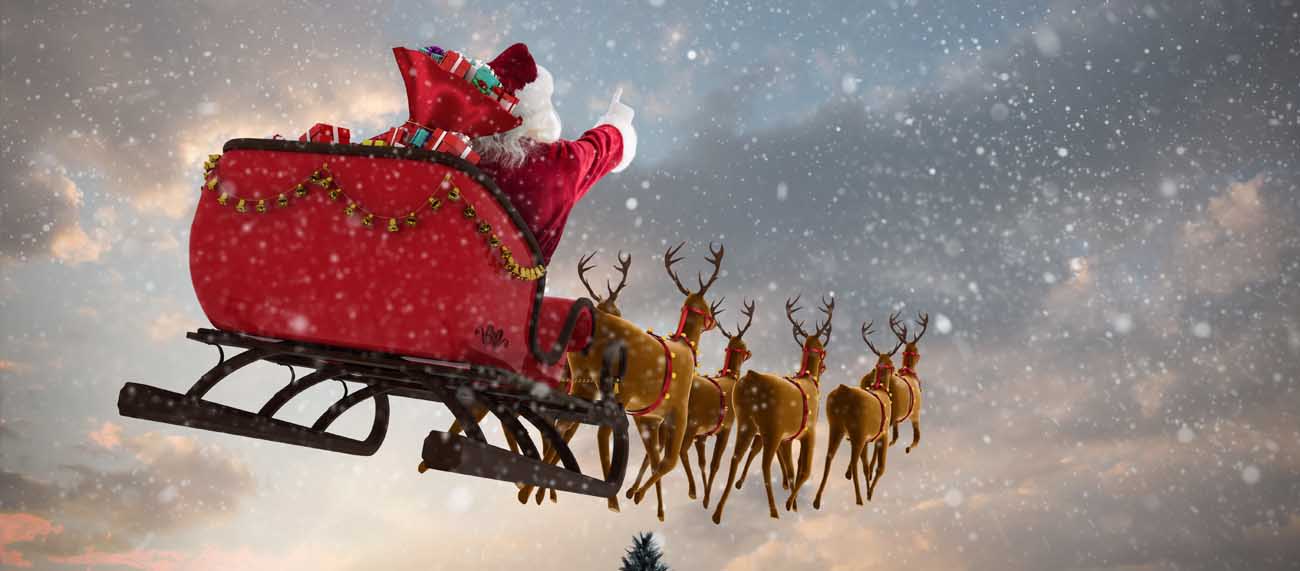 With Christmas eve approaching, let's take a glance at the history of Santa Claus gift
Santa Claus, also known as Father Christmas, or simply Santa, is a legendary figure from Western Christian culture who is said to bring children gifts on Christmas Eve in the late evening and early morning, either toys and candy or nothing at all in stockings that were hung up on their bedside, depending on how good or bad they have been that year. Christmas elves, who create the toys in his workshop that is often believed to be at the North Pole, and flying reindeer, who pull his sleigh through the air, are said to help him with this. 
However, the actual Santa Claus is thought to have been born around two thousand years ago as Saint Nicholas. Over the years, Santa Claus has become an integral part of Christmas, even though their births are not directly connected to Jesus or Saint Nicholas. In modern times, close friends and family members have taken their roles to surprise each other with exciting Christmas gifts and heartful wishes. From chocolates, cakes, wine, personal accessories, and home decor pieces, the very idea of Christmas gifts has evolved.
Santa Claus gift is also known as The concept of Secret Santa is also popular; a group of friends or family members exchanging gifts anonymously. The global market has made custom-made Christmas gift hampers and baskets big hits as they offer a wide variety of Christmas goods for different recipients. Santa Claus has therefore nurtured the tradition of gift-giving into the sophisticated, extravagant form it has achieved.