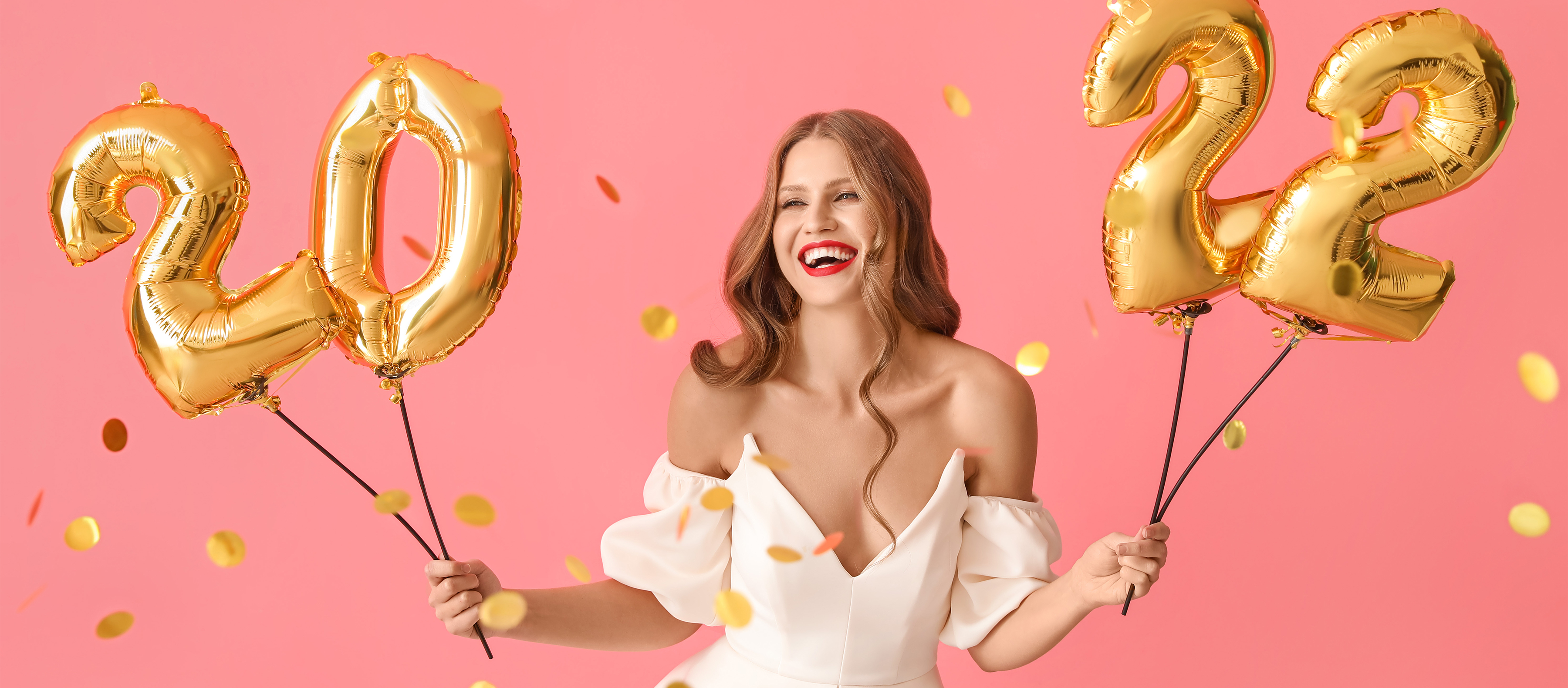 It's finally the New year coming guys! A whole year full of hopes and happiness is lying ahead. It is the time for celebrating the coming year and wishing a very prosperous, healthy and happy new year to your loved ones. Let the warmth of your wishes and prayers be shown as a beautiful gift hamper. Why don't you celebrate this forecoming 365 days of bliss with some of the most breathing taking gift hampers by Angroos? 
This is that occasion of year again when we bid farewell to the initial year and welcome the new year with open arms, hope, and the determination to achieve our goals and dreams. The spread of the coronavirus has made the last two years difficult for us. The pandemic forced us to stay away from our loved ones, living in constant fear of a virus stealing them away. The celebrations have also been somewhat dull because we have been living in fear of a virus that has gripped the world. 
But nevertheless, it is already time to say goodbye to another year that proved that when we work together, we can defeat the virus, and so when we have hope in our hearts and precautionary measures up our sleeves, we can always triumph. This New Year's Eve is special because we had to stay away, in isolation and fear, last year. This year, we are looking forward to seeing our family and friends, sharing a hearty meal, cracking a joke or two, and celebrating togetherness. To add sparkling colours to your celebration, sum up it with very cute gifts and presents from Angroos.
Angroos gift hampers are loaded with several yummy sweets, tasty treats, lip smaking chocolates and sparkling grape wine. Aah! All new year essentials in a basket! Wouldn't it be cheerful to present such a soulful gift hamper to your cherished ones. These hampers are the shortcuts to plaster a huge smile on their faces. Order your hampers today. You don't even need to worry about anything, we will assemble for you a very sweet, thoughtful gifts hamper. Order as many as you want, we accept bulk orders as well.
If you are our regular customer, you might be very well knowing, or if you are our new customer, let us make you aware that we serve you with scheduled delivery. Yep! You heard it right. You can now choose your own date and we will schedule the delivery of your gifts accordingly, that the present is never delivered late. Worried of Late delivery? Nah. That's not an Angroos thing at all..! 
Also, if you want highly personalized gift hamper containing some of the thoughtfully crafted, customized presents, we have got you! We serve you with 'Make your own hamper' section on the website, where you can choose whatever you want and form it into a beautiful basket/ hamper. Gifting is something special that makes your nearest and dearest happy. These are not just mere items packed in a hamper, it encloses your love and affection for them. It conveys your good wishes and blessings to them. Instead of waiting in line, simply place your order at our well reputed online store and carry on with your new year plans, we will handle the remainder.