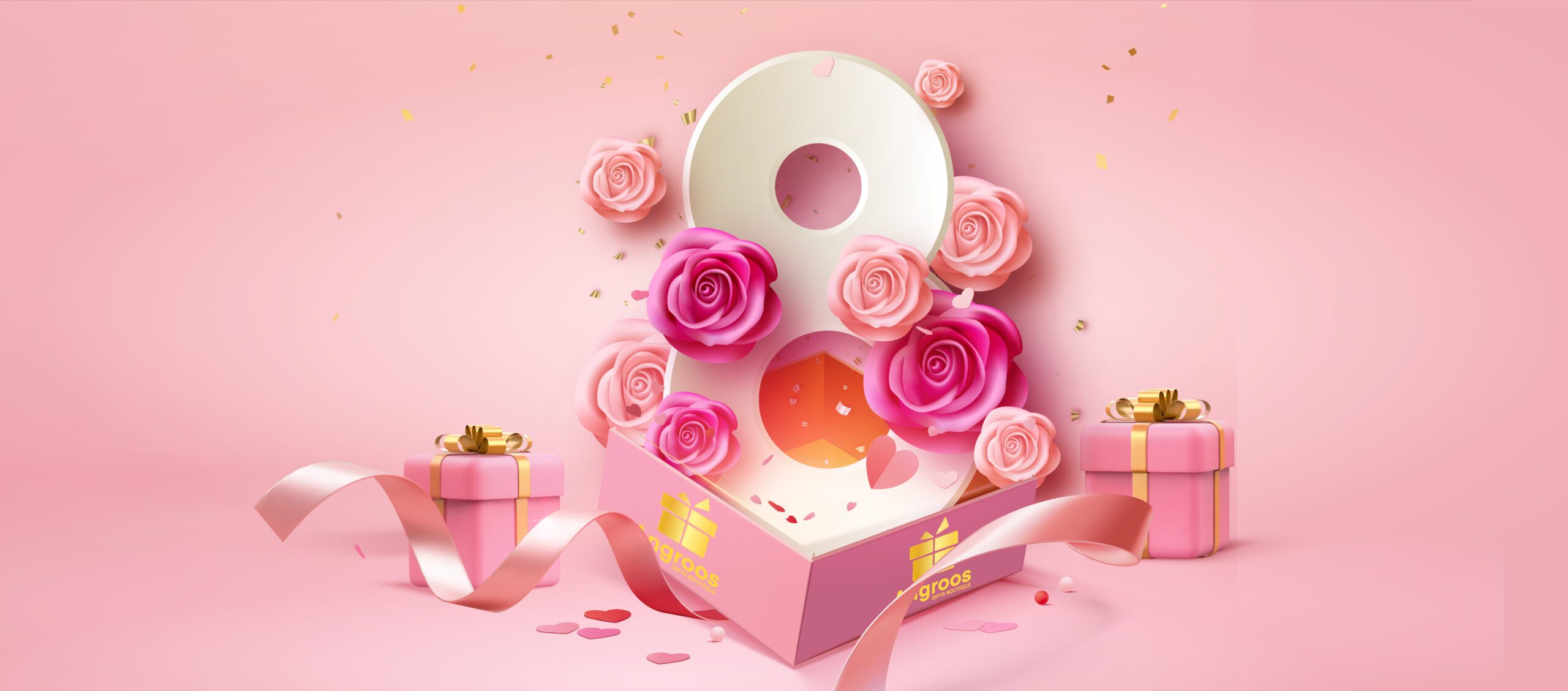 We all know how much women in our life matter to us. They are the reason for our smile, success and happiness. Women are the strong pillars holding up our family, society and even many businesses. For instance, this luxurious gifts boutique you are shopping in is a result of a woman's vision. The role of women during a crisis is even more. This was well evident some times earlier when the world was struck by the pandemic. 
We have witnessed strong willed and powerful women leading through such difficult times not only in business and administration but also in our houses. Let us pay a tribute to all their dedication to make the "house" "home" and the world a better place to be. Women's day in India was not previously well celebrated but in today's time, as we have understood their true potential, almost everyone is now in search of the best women's day gifting ideas.
So how to show them our love and gratitude? How to get them the best gift for Women's day? Each woman is unique and so we need unique gifts for women. We have a good idea! 
Let us let you know one of the top women's day gifting ideas, this one is perfect! Get them an exquisite Women's day gift hamper. Yes! Every celebration needs a gift or else it feels incomplete, isn't it? And what's more? It seems like gifts were actually invented for women themselves. 
Women are fascinated by gifts and extremely adore surprise gifts. Giving heartwarming gifts on Women's day will spark up her day for sure. Don't get her a gift or two, for all that she does, she definitely deserves this basket full of presents. Find luxurious gifts hampers for wife, mother, grandmother, sister, friend, girlfriend, lover or be it anyone. Have a look at the newly launched Women's day gift hampers from Angroos. 
These hampers are filled with alluring gifts like accessories, self-care products, apparel, chocolates, treats, perfumes, gadgets and cosmetics. Not just that, you can add customized gifts like a personalized picture frame, photo card, greetings, mugs, keychains and what not. You can add your own happy Women's day message in it. 
For really heartwarming women's day gift ideas for your mom, sister, aunt, girlfriend, lover, fiance, wife, teacher, employee or colleague, just get on our website and surf through the numerous luxurious gift hampers for women's day.