Introduction:
Kerala, known for its lush green landscapes, serene backwaters, and vibrant culture, is also a treasure trove of handicrafts and handlooms that have been cherished for centuries. Amongst the myriad of art forms that adorn this beautiful land, Angroos has emerged as a torchbearer, dedicated to preserving and celebrating Kerala's rich heritage. In this blog, we embark on a journey through the exquisite world of Angroos, where craftsmanship and tradition intertwine to create masterpieces that stand the test of time.
Kerala's handicrafts and handlooms reflect the soul of the state, with each piece showcasing the intricate artistry and cultural significance behind it. From handwoven textiles to intricately carved wooden artifacts, every creation tells a story, connecting us to the past while embracing the present. Angroos, with its passion for reviving and promoting these art forms, has become a beacon of hope for artisans and patrons alike.
Step into Angroos' world, and you'll find yourself surrounded by a kaleidoscope of colors, textures, and patterns. The weavers and craftsmen, deeply rooted in their traditions, pour their hearts and souls into each creation. They employ age-old techniques that have been passed down through generations, ensuring that the artistry remains alive and vibrant.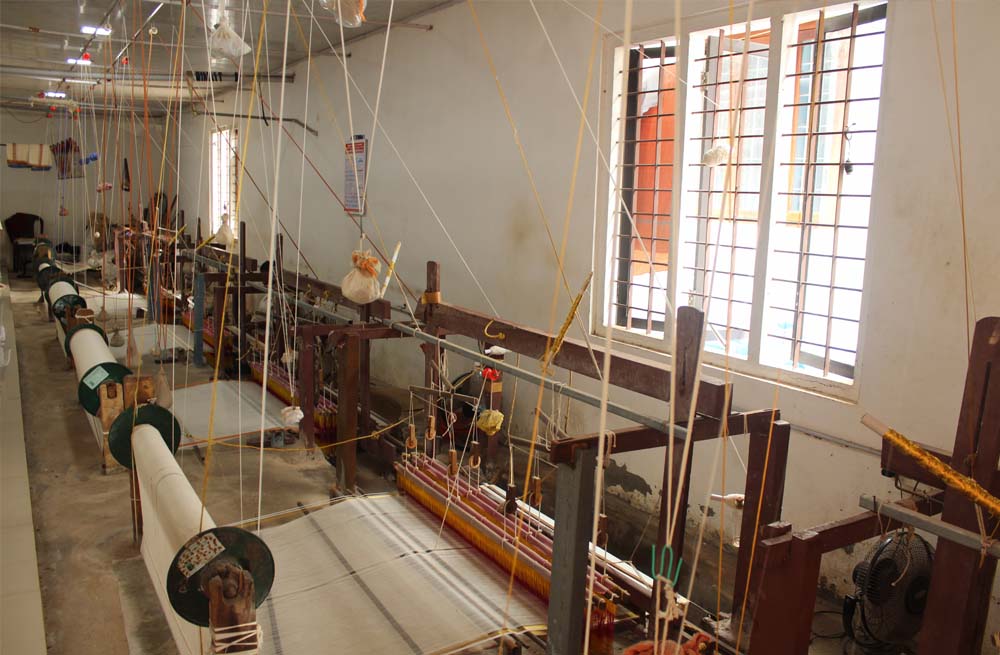 One cannot overlook the cultural significance of these handicrafts and handlooms. They are not merely products but embodiments of Kerala's rich heritage and identity. The motifs and designs tell tales of folklore, history, and spirituality, creating a deep sense of connection and nostalgia. Angroos recognizes the value of these cultural treasures and strives to provide a platform for artisans to showcase their skills and stories to the world.
The commitment to sustainability is another cornerstone of Angroos' ethos. With a growing appreciation for eco-friendly practices, Angroos ensures that its creations are crafted using natural materials and traditional, environmentally conscious methods. By embracing sustainable practices, Angroos takes responsibility for preserving Kerala's environment along with its cultural heritage.
Through collaborations with artisans, Angroos breathes new life into ancient techniques and designs. The brand showcases a diverse range of products, from handwoven sarees and stoles to intricately carved sculptures and pottery. Each piece is a testament to the artisans' dedication and the timeless beauty that Kerala's handicrafts and handlooms embody.
Angroos invites you to join them in celebrating Kerala's vibrant heritage. Discover the magic of handlooms and handicrafts as you explore their collections and learn about the stories woven into each creation. By supporting Angroos, you contribute to the preservation of Kerala's cultural legacy and help sustain the livelihoods of talented artisans who have dedicated their lives to these traditional art forms.
In conclusion, Angroos stands as a guardian of Kerala's handicrafts and handlooms, showcasing their beauty and cultural significance to the world. Through their passion, commitment to sustainability, and collaborations with skilled artisans, Angroos plays a vital role in preserving Kerala's heritage for future generations. Let us join hands and embrace the artistry, history, and timeless elegance of Kerala's handicrafts and handlooms together with Angroos.