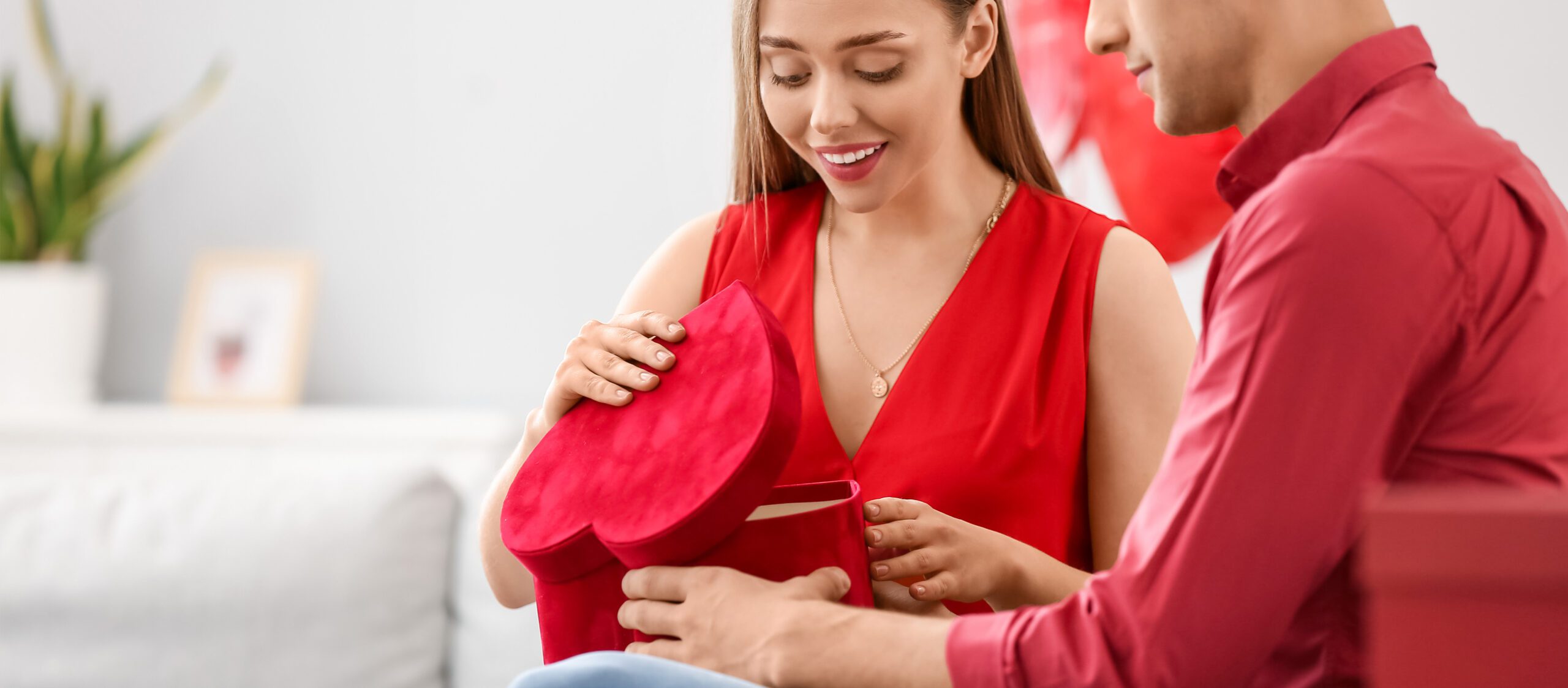 Looking for the Perfect Valentine's Gift for your Partner ?
Valentine's Day is just around the corner! Romance and love are in the air! What have you planned for this special the day? Are you hoping to impress your partner in a way that you haven't done before? Why not make them happy with some unique Valentine's Day gifts? Choosing the ideal gift for your partner may appear to be a difficult task. Valentine's day gift for your girlfriend or boyfriend has to be touching, romantic and unique all at the same time. Keeping all these aspects in mind, choosing a valentine's gift is not an easy task. Having a larger mind to show your affection for them will help you locate the perfect match.
Every love bird is excited and tussled when valentines arrive. We know you will be overjoyed at the thought of spending time with the most important person in your life. Despite the fact that valentine's day is never complete without gifts, just a mere gift will spoil the beauty of the day. Want some finest valentine's day ideas? With Angroos get the most unique Valentine's gift ideas for him and her.
How about specially crafted, customised valentine's gift hamper from Angroos? Have a look on this exquisite range of V-Day hampers launched by Angroos. Its time to remind your special ones how grateful and lucky you are to have them in your life. Get them the best surprise gift for this V-Day! Select from the most luxurious gift hampers from Angroos and beautify their special day.
Angroos have specifically grouped their charming gift hampers into Valentine's day gift for him and Valentine's day gift for her. Men's valentine's gift hampers are filled with alluring gifts like chocolates, treats, wines, mugs, frames, perfumes, phones, watches and more. You can choose whatever items you want and make it into a heartwarming hamper.  Valentine's gift for her has a hamper full of romantic surprises like perfumes, flowers, chocolates, wines, jewelleries, accessories, mobile phones and more. Here too you can select whatever you wish and form it into a breathtaking Valentine's hamper.
Is this your very first valentine's day with your sweetheart? Then you shouldn't think much. Get them the best V-Day surprise ever. First valentine's gift for boyfriend or girlfriend has to be memorable. Make an everlasting impression with Angroos V-Day hampers. Even if it isn't your first valentine's day, it's still a very special day in the whole year for you as a couple. Choose the best valentine's gift for your boyfriend or girlfriend online. Just in few clicks, select your special hamper and get it delivered at your doorstep. And what's more? You get to choose the date of delivery too. Yup! You heard it right, no more worrying about late delivery. Also, we have both domestic and international delivery, so wherever you live, gifting Angroos V-Day hamper is not a big deal.
Valentine's day is not only special for all the lovers out there, it's important for all the married couples as well! Angroos have valentine's gift for wife and valentine's gift for husband too! Extra special lover's day gift with all the romantic surprise elements in it is awaiting you, just few clicks away. Head straight to our Valentine's day section, surf from our exclusive V-Day hampers and select your dream gift hamper now! This Valentine's,  celebrate your love with luxurious surprises.
Happy Valentines Gifting!