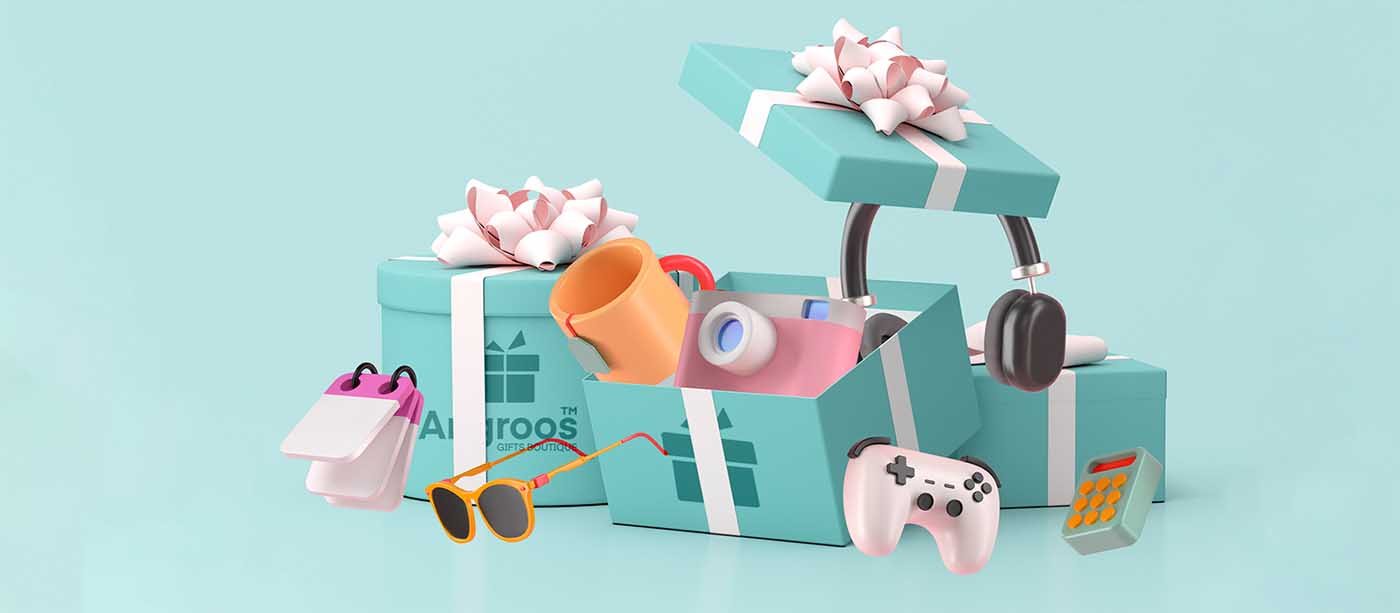 Build your Own Hamper" Is the latest gifting technology, that means you can easily make a gift hamper online yourself. Angroos has included many gift items in the build your own hamper section, for make the hamper very luxurious and beautiful
Everyone's favourite brands like ferrero rocher, lindt, toblerone, suchard, milka, ritter sport, ulker, diary milk imported and indian chocolates, photo frames, mugs, photo cards,pillow, custom greeting cards and many more personalized gift options, also wallets, vanity bags and perfumes from world class brands, angroos have a complete gifting experience including pen, diary, insta camera, mobile phones, headset, speaker and many other digital items.
Through build your own hamper, angroos is able to make gifts for customers as per their choice and 100% customer satisfaction.
Hamper will be delivered to us on a date of your choosing. You can make your own gift by clicking on the link below. Make now : build your own hamper.